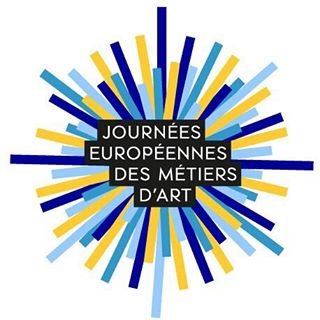 On the occasion of the 12th edition of the Journées Européennes des Métiers d'Art organized on the theme "future in transmission", the M1D studios organize open days on Friday 6, Saturday 7 and Sunday 8 April 2018, from 11h to 19h.
I would be very pleased to welcome you to my studio with my many neighbors.
A selection of my photographic works will be presented alongside textile creations by Ysabel de Maisonneuve and Lilakacemi.
Organza de soie, teinture shibori
Création Ysabel de Maisonneuve
Usure, Altération, Alchimie, Précieux …
Coton, teinture artisanale, broderie de fils et de perles, sérigraphie, dévoré.
Série d'expérimentations sur le thème de l'usure précieuse et sur l'infime instant où l'on passe de la définition de vêtement à celle de bijou ; manipulations textiles appliquées au vêtement finissant par le désagréger pour n'en garder qu'une trame, le souvenir d'un col, une ligne de couture, il ne reste qu'une trace de ce que le vêtement a été, et les prémices d'une parure en devenir.